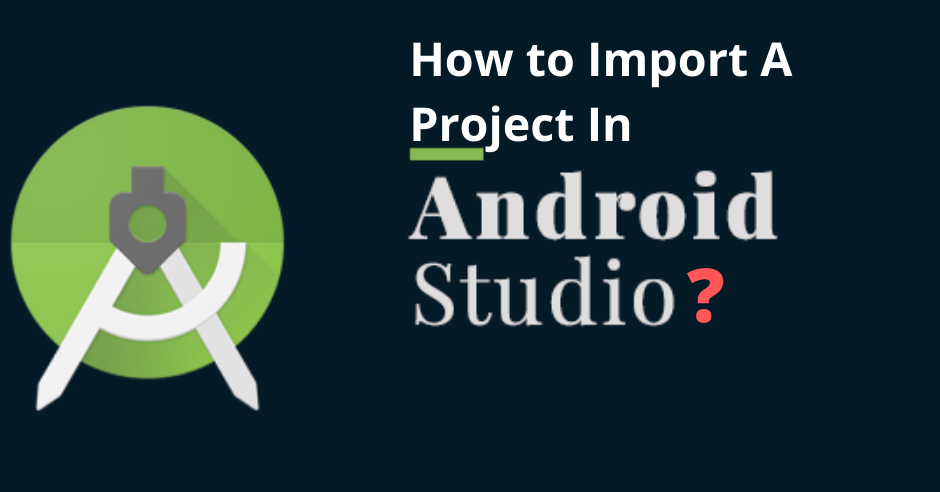 Published November 18,2019 by
Abhilash
How to import a project in Android Studio?
Open your Android Studio and if any project is opened just close it (Go to File->Close Project) then you'll see a small window like this:
Step: 1
Open Android Studio project: Click on "Open an existing Android Studio project" to open Android Studio project
Select your project directory from the 'Open file to Project' dialogue and click on the OK button.
Wait until project sync and build
Step:2
Open Gradle or Eclipse ADT project: Click on "Import Project(Gradle, Eclipse ADT etc)" to open Eclipse build project
Here, browse your project by navigating the location where you kept your project, your project's folder will appear with an Android logo on it like this:
Select the app and click OK, this will take some time for the Gradle to build, wait for the loading time. (You might get an error here stating the different SDK location, the error looks like this ):
In case of the above error just go to Project Directory and you'll then find the file named "local.properties" in the root folder of your project. Open this file and scroll to the last 2 lines "ndk" and "SDK" and change the location with the one of your SDK and save the file.
Again open the project or else if already opened in Android studio go to Gradle->Rebuild.
Step: 3
To build and run your app: In the toolbar, select your app from the run configurations drop-down menu.
From the target device drop-down menu, select the device that you want to run your app on.
Note: If you don't have any devices configured, then you need to either connect a device via USB or create an AVD to use the Android Emulator
Click on Run button in Toolbar or Select the Run menu in the menubar
Step:4
Edit project :